We offer a number of our services to residential customers.
Our scalable solutions can be tailored to fit businesses of any size, and we take pride in offering comprehensive business technology solutions to meet your unique needs.
We can take that "Big Box Store" PC you bought 2 years ago and upgrade to perform better than it did brand new... and if we can't, we can provide consultation on what PC or Mac would work best for your use. Whether it is gaming or surfing the web, we can point you in the right direction.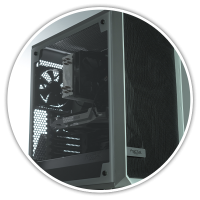 Our business began by building custom computers. Our offerings comprised tailored configurations for gaming, personal use, and corporate purposes. Every custom-built PC we produce is equipped with cutting-edge components designed to endure and deliver optimal performance.
Video & Audio Installation
Our audio & video solutions are state of the art equipment that is cutting edge and easy to use. Our installations are clean and we attempt to hide every unsightly wire in the best way possible.

Our OCD helps us exceed your expectations.
Don't settle for the "router" that the cable company provides. We can provide cost effective WiFi solutions that will make your family internet the envy of the neighborhood. Our systems can handle all of your streaming services and gaming.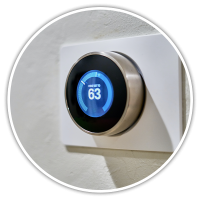 Take control today and automate all of your home systems with a tablet or smart phone. Our solutions can help you control your lighting, HVAC, audio, video, and home security. Call us today to get a free estimate and learn more about our smart home tech.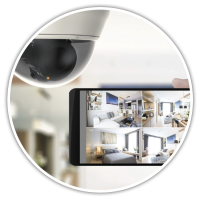 Security Cameras & Doorbells
Don't want to sign a long term contract with a home security provider? We can setup your home security with one of our premier security products designed for home settings. We can install and program all of our solutions to protect your assets.
Hire Vortex and you deploy a team.
With our longstanding service principle, you can hire a team that boasts of diverse expertise and experience. Our extensive list of services enables our team members to provide solutions for a broad range of technologies, making us a one-stop-shop provider.
You only pay when we are needed and we work to setup remote solutions to decrease downtime and expenses.
We offer a wide variety of services and knowledge that allows you to use one vendor for all technology services.
Spend less time just maintaining and use your resources to grow your technology with the peace of mind it will work.